To drive continuous improvement, the C-suite must introduce various tools and methodologies and inspire change using regular small increments for the better. I advise using four deployment frameworks for change projects and programmes: Agile Scrum, Lean, Six Sigma and smaller strategic methods. Each class has its flavour and encompasses a suite of practical instruments and processes.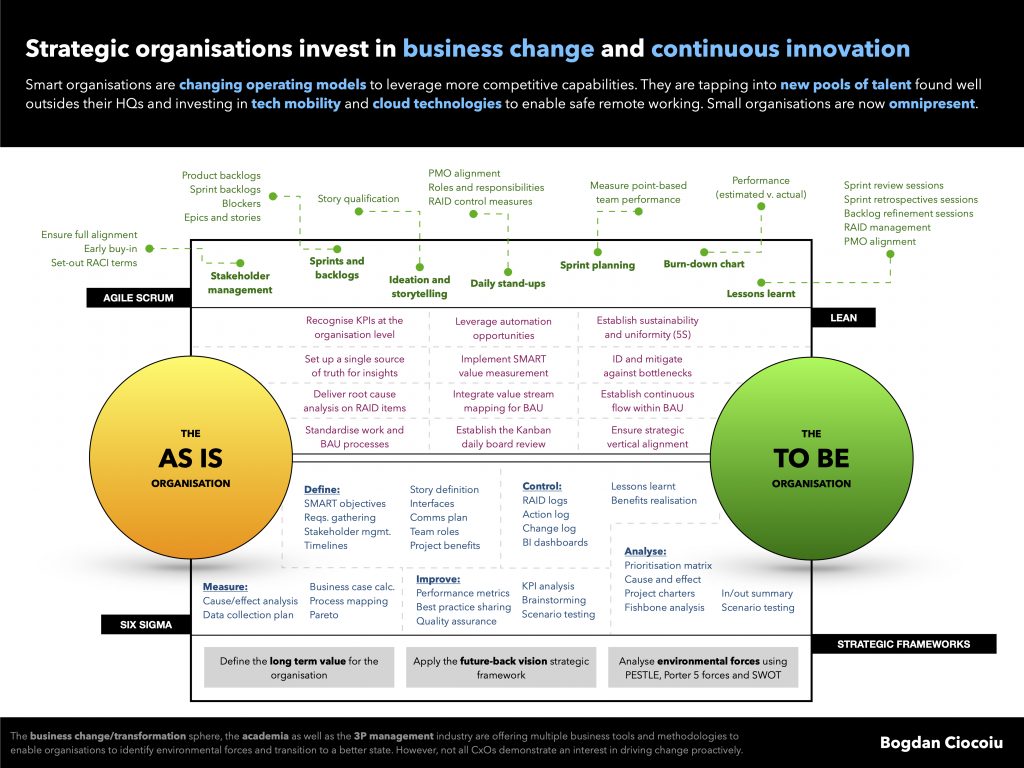 I recommend that any transformation consultant conducts an as–is–to–be analysis to plan and baseline all target business changes. It is always helpful to monitor variations from a baseline, including establishing which change factors are more effective than others and which KPI metrics drive the realisation of the project benefits.
Continuous improvement programmes
Subject to the duration of a performance improvement or the change programme, further environmental change might occur during its delivery lifecycle itself. This phenomenon applies to long-term programmes such as 24-months international business change initiatives, whereby business decisions or external PESTLE forces may shift the remit of the original transformation programme while in flight.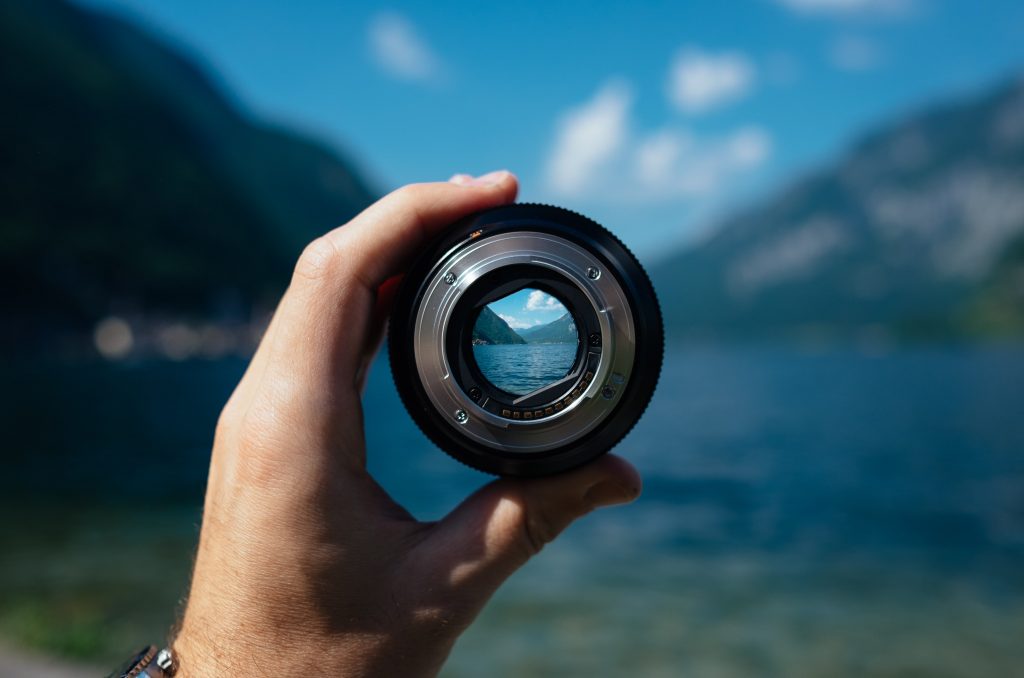 Defining a baseline is an activity reserved for business analysts who will conduct interviews with various stakeholders to establish the current state particulars, including risks, pain points, and potential improvement areas. The cumulative result will consist of several themes that require prioritisation into the continuous improvements backlog. There are many types of backlog items that can form an ongoing performance improvement programme, such as:
Improving the organisation's knowledge management through the use of IT
Decreasing staff attrition
Defining KPI metrics to improve the employee experience or
I recommend that smaller, more measurable transformation projects together articulate transformation programmes collectively. Change projects produce benefits that will add their portion of the contribution to the ongoing improvement programme. In doing so, projects will advance simultaneously, driven by different project teams, which generates diversity – also beneficial in the content of team formation, Tuckman, Belbin, Myers Briggs and business change.