Creating an effective future business operating model for the UK Department for Work and Pensions (DWP) is crucial to addressing the pressing issues of reducing homelessness, especially after a decade of politically-led austerity. We have created a report outlining a comprehensive strategy to achieve these goals by redefining the DWP's operating model and leveraging modern technologies.
The Department for Work and Pensions plays a pivotal role in the welfare of UK citizens. Over the past decade, political austerity measures have significantly strained the department's resources and ability to address critical issues such as homelessness and benefit distribution. To meet these challenges effectively, the DWP must transform its operating model.
Reducing homelessness
Establishing a DWP point-based system for public benefits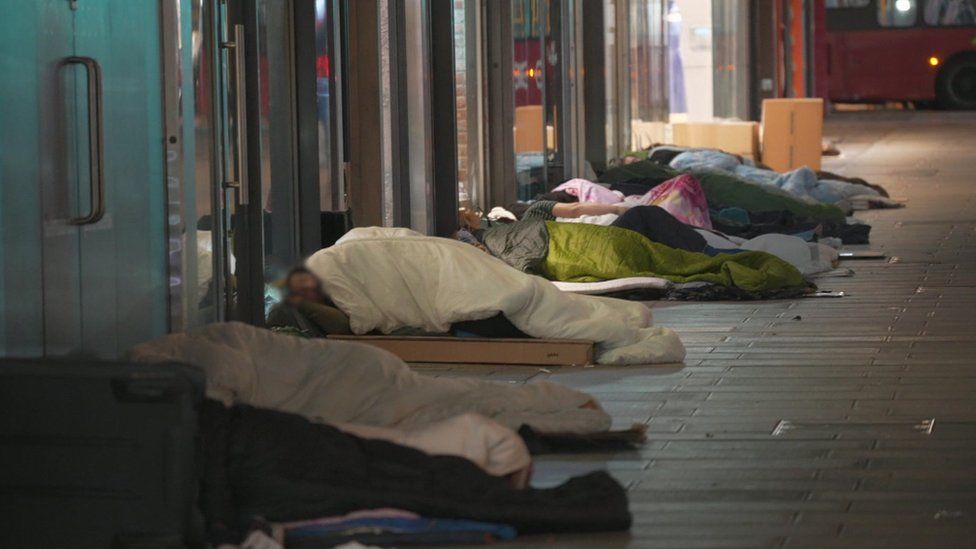 DWP must support those in crisis
Technological integration at HMG levels
To implement these changes effectively, the DWP should invest in advanced technology, including:
Public engagement
The DWP should engage with the public and stakeholders to gather feedback, improve transparency, and ensure that the new operating model aligns with the needs and expectations of citizens.
In conclusion, the Department for Work and Pensions needs to adapt to the evolving needs of society, particularly after a decade of austerity measures. A compelling future operating model should prioritise data-driven approaches, collaboration, preventative measures for reducing homelessness, rapid response teams for crisis support, and technological integration. Through these strategic changes, the DWP can enhance its ability to provide vital services to those in need.