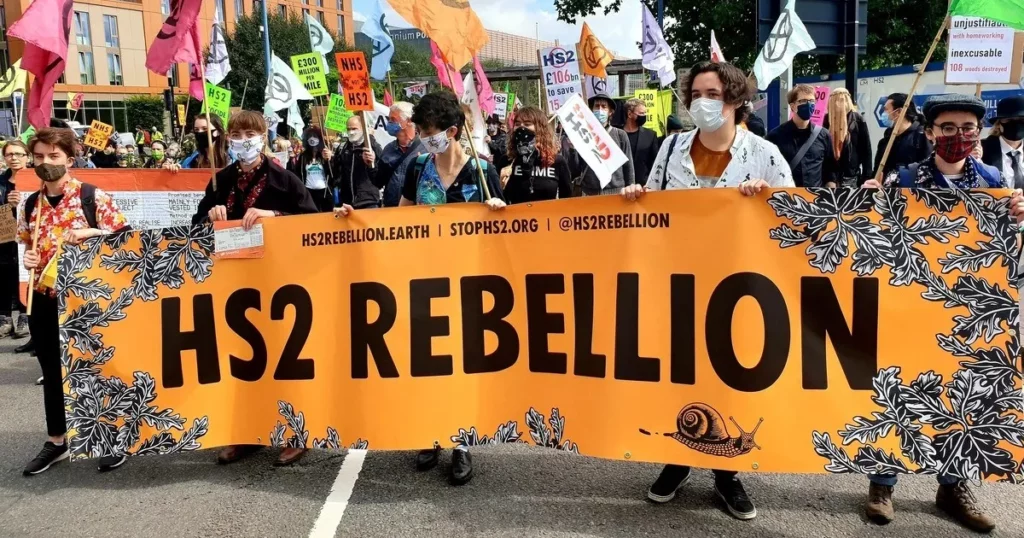 The UK taxpayer debated HS2 high-speed railway project for many years whilst expressing concerns over its costs and prolonged timelines. Critics argue that the investment is unjustified based on the potential environmental impact and disruption to local communities.
The emerging drivers for decentralisation challenge the need for a new cross-country route.
Those in favour refer to the transportation system in Japan, the Shinkansen high-speed rail network. However, the Shinkansen has been operational for over half a century when the technology stage was different.
The past performance of the Conservative government in infrastructure assignments suggests HS2 phase two will only complete in at least 20 years. During this time, we ask whether alternatives such as the Hyperloop will become faster, safer and more cost-effective. Should that be the case, we wonder why the people of Britain should pay an unfair price.
The business case benefits set out ten years ago into law are remotely relevant today.
Public information shows that HS2's project costs continue to increase. Some suggest that the final bill could be twice higher as the initial projections. These rumours are consistent with the financial profile of other projects delivered under the Conservative government. For example, the Crossrail project in London has faced similar criticisms regarding its cost and duration. The original business case initially estimated HS2 at £15 billion. However, the taxpayer bill eventually increased to £24 billion due to delays and budget overruns.
When considering the merits of the HS2, we compare other similar-sized transportation programmes, such as Eurostar's high-speed rail service linking London with Paris and Brussels. However, we acknowledge that Eurostar introduces more tangible advantages than the nonmeasurable benefits of HS2.
HS2 construction timeline and costs get lengthier every year
Such investments must create or improve regional transportation systems like bus services to create more value for smaller towns. Investing in local transport would be more cost-effective and benefit more local communities. Investing in regional transportation helps connect rural communities with larger urban centres, improving access to jobs, education, and healthcare.
Furthermore, we recognise the importance of green energy. We argue that investing in green transportation, such as electric buses, reduces reducing carbon emissions and improves air quality. All investment programmes must contribute to global efforts to combat client change, especially governmental initiatives.
From the consulting perspective, we always encourage driving continuous improvement efforts. Organisations can use business analysis frameworks to revalidate potentially harmful behaviours and initiatives. In the case of HS2, the failure to undertake such an exercise to test its scope against the current environmental priorities occurs at the taxpayer's detriment.